As Rosie lived life in glorious technicolor, through the charity ACE, in memory we want to share some of that colour by sponsoring an art & crafts teacher at the South End Academy North Kenya. At the school sustainable craft skills will be taught. Our aim was to fund this education for as many years as possible. The majority of the children who benefit have been orphaned by HIV and/or AIDS, but thanks to Rosie's fund, they are able to learn new skills to enable them to earn a living and break out of the destitution that is the fate of many millions of children in sub-Saharan Africa.
To view photographs of the Southend Academy, access the charity photograph gallery by clicking on this CHARITY PHOTOGRAPHS link.
We can assure you that all the money raised is going to a really worthy cause and knowing that orphaned children in Africa now receive an education in tribute to Rosie is a big comfort. It is really heart-warming when friends give something as it means we know Rosie has touched your lives too in some small way.
About our nominated charity Action in the Community Environment (ACE).
ACE works in rural communities in Kenya and Tanzania giving training and support for caring for orphans and vulnerable children, their guardians or single parents and others infected or affected by HIV/AIDS. Its holistic approach includes agriculture and nutrition, income generation, schools health education, counselling, education for orphans, childs' rights and material support. Charity Registration No 111128
A number of events have taken place in memory of Rosie supporting ACE. A flavour of the activities carried out are shown below.
Running for Rosie
We supported two London 10K runs in 2009 & 2010 with over 70 runners running for Rosie. Over 70 individual Just Giving Pages were set up as a result the £40,000 target was completely smashed. That means a lot to the Dwyers but even more to the children of the Southend Academy in Northern Kenya.
Here are links to some of the photographs:
Click on LONDON 10K RUN 2009
====> PHOTOS FROM RUNNING FOR ROSIE 2010
Cycling to Amsterdam for Rosie May 2013
We are delighted that the amount raised reached £3,760 substantially above the target of £3,000.
Here is a link to a short video the first part was taken when John and Jacob visited the school in 2010 and the second part is an overview of the 2013 route to Amsterdam.
Cycling Kenya 2010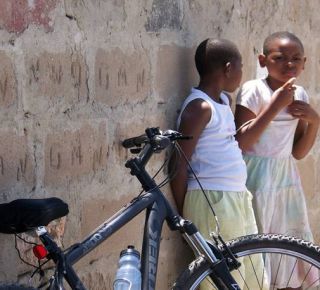 First of all John and Jacob would like to say a massive thank you for the tremendous support given for their cycling challenge in Kenya. Thanks to your generosity we smashed our original target and revised targets and hit over £7,000, in fact, the cycle challenge fund has reached £7,128 and with gift aid of £1,339 the total increases to £8,467. It was an incredibly tough 10 days (we wouldn't have wanted it any other way) but we reached Bungoma on time and in one piece. When struggling to get up the never-ending hills we thought of Rosie and your messages of encouragement and they gave us the boost to keep going. Yet no physical pain can ever get close to the sadness of Rosie not being here with us. But Rosie was with us. We saw her through the beauty of the Kenyan countryside and we saw her smile on the faces of the children in the villages we passed through. We always expected to make it to the South End Academy and meeting Brenda (the teacher we all funded) and the children, would be the highlight of our trip and we were right, they were amazing. We were overwhelmed by their love, energy, creativity and passion. There is now a room called "The Rosie Dwyer Art Room" and her photos and artwork adorn one big notice board. All this was the reason we were there, it was hard to contain such powerful and very mixed emotions.
We have no doubt that Rosie's fund is making a big difference but we never thought that the funding had and will continue to have such a big positive impact on the lives of so many children.
Please click on the CYCLE KENYA link for photographs taken during challenge
Please click on SOUTHEND ACADEMY link for the video
How to Donate
Donating through Justgiving is quick, easy, totally secure and the most efficient way to sponsor Rosie's fund. Action in the Community Environment (ACE) gets your money faster and, if you are a UK taxpayer, Justgiving makes sure 25% in Gift Aid plus a 3% supplement, are also added to your donation.
Thank you for reading, watching and of course your support.
John, Rachel, Jacob and Florence Dwyer